Damson & Sloe Gin
£2.03 – £19.95
Damsons – what can we say except these little fruity beauties boast a fabulously tangy flavour, give a rich crimson colour and when you combine them with sloe gin, will transport you to ice cream heaven. There's a good reason why this is one of our top sellers.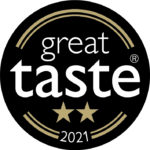 Herefordshire double cream, Herefordshire damsons (32%), British white sugar, English sloe gin (2%)
Minimum order of 24 for 100ml tubs. Minimum order of 6 for 500ml tubs. Minimum order of 2 for 2L tubs. Flavours can be mixed and matched. Minimum order of £25.00 for frozen desserts. Standard delivery is £15 or free delivery for orders over £70.
Subscribe To Our Newsletter
Sign up to our newsletter and get exclusive discounts and news